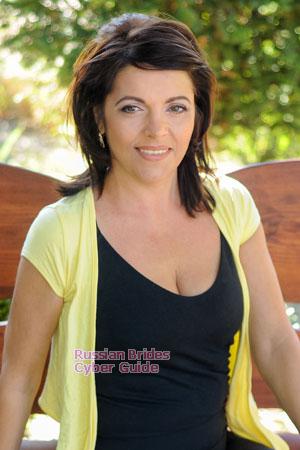 ID: 178026
Tatyana
Ukraine
City:
Odessa
Age:
53
Zodiac:
Capricorn
,
dragon
Weight:
119lb, 54kg
Height:
5'1", 155cm
Eye Color:
Brown
Hair Color:
Brown
Marital Status:
Divorced
Children:
2 - boy, 26; boy, 32
Religion:
Christian
Smoker:
No
Drinker:
No
Education:
College
Company:
Private
Job Title:
Sales Lady
Years Worked:
25
Sports:
Gymnastics
Hobbies:
Sewing
English:
fair
Languages:
Ukrainian (native),Russian (native)
Self Description: My experience tells me that I need always be myself because this is the only way to be really happy. I am going to be totally naked in front of you – with naked soul, heart, and mind. I have my own harmony in my heart, the basis of it is my family, my understanding what is right for me and of course desire to be happy and make other people happy. I am sure that you will find me warmhearted, positive, responsible, caring, romantic, tender lady. I do not want to stop at the point where I stand, I seek for development. Love is the best way to open my new sides and try something new, to develop. Do you agree with me? Are you ready to develop yourself with me?
Comments: When I paint picture of my man in my head I do not see something really perfect, perfect is so boring. I need you. I need you with all your pluses and minuses. I want to feel warmth of your heart, desire to care and share, desire to make everyday full of colors, to build future together. My future relationship with you must bring happiness and harmony in our being, passion and love, desire to complete each other, to find compromise, to spend free time together, to share dreams and deepest dreams and desires. I need your trust, I need your support, and I need your passionate heart, body and strong shoulder to lean on. I need you and only you.