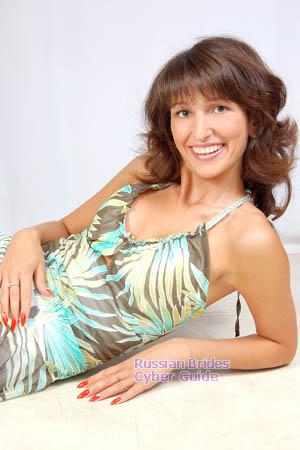 99920
Lyudmila
Russia
City: Perm
Age: 30
Birth Date: 10/11/1982
Weight: 112lb, 51kg
Height: 5'5", 165cm
Eye Color: Brown
Hair Color: Brown
Marital Status: Single
Children: 0
Religion: Christian (Orthodox)
Smoker: N
Drinker: N
Education: College
Company: Beauty Salon
Job Title: Manicurist
Years Worked: 2
Sports: Aerobics
Hobbies: Cinema, reading, cooking, music, needlework, gardening, sports, dancing, travelling, photograhy


Self Description: I have a positive character, well balanced, easy, sociable, tactful, tolerate, flexible, always in a good mood. I like a beautiful dress. I accept any changes. I like to give pleasure to my relatives. Iím Scales in horoscope with all positive and negative qualities.

Comments: I hope that my husband will be my beloved man, my friend, my protector. I give much in love, but I demand much too.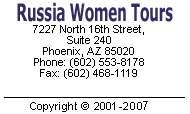 Women from other countries:
Ukraine (11749) Philippines (10068) China (3798) Colombia (2980) Russia (2421) Peru (1351) Costa Rica (827) Thailand (710) Dominican Republic (478) Belarus (239) Brazil (137) Latvia (13) USA (7) Kyrgyzstan (6) Indonesia (6) Panama (6) England (6) Kazakhstan (5) Argentina (4) Belgium (4) Canada (4) Saudi Arabia (4) Lithuania (4) Hong Kong (3) Romania (3) Uzbekistan (3) Israel (3) Ecuador (3) Finland (2) Moldova (2) Turkmenistan (2) United Arab Emirates (2) Sweden (2) Taiwan (2) Bulgaria (2) Nicaragua (2) Honduras (2) Azerbaijan (1) Ghana (1) Germany (1) France (1) Estonia (1) Cambodia (1) Czech Republic (1) Georgia (1) Singapore (1) Mexico (1) Japan (1) Hungary (1) Cyprus (1) Uganda (1) Australia (1) Netherlands (1) South Korea (1) Greece (1) Bolivia (1) test (1) Norway (1) Poland (1) Malaysia (1) Kenya (1) Italy (1) Spain (1)

Singles Exchange