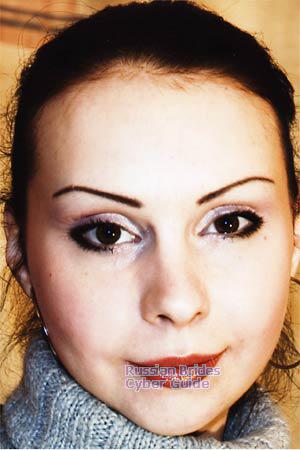 92706
Alina
Russia
City: Novosibirsk
Age: 30
Birth Date: 5/28/1983
Weight: 108lb, 49kg
Height: 5'3", 160cm
Measurements: 32-24-34
Measurements cm: 82-62-86
Eye Color: Hazel
Hair Color: Black
Marital Status: Single
Children: 0
Religion: Christian (Orthodox)
Smoker: N
Drinker: S
Education: Higher
Company: East Dancing class school
Job Title: Manager-teacher
Sports: aerobics
Hobbies: Eastern Culture


Self Description: I am an easy going, optimistic, sensitive and open-minded lady who likes travelling. I am fond of new interesting impressions and learning new things. The most important part in my life is a house and family. I dream to find my second half and create a family.

Comments: I want him to be a stable, decent, interesting man who can undertand and respect his lady, without bad habits. I don't mind about his religion although I like an Eastern type of man.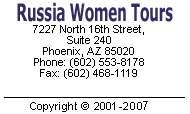 Women from other countries:
Ukraine (11749) Philippines (10068) China (3798) Colombia (2980) Russia (2421) Peru (1351) Costa Rica (827) Thailand (710) Dominican Republic (478) Belarus (239) Brazil (137) Latvia (13) USA (7) Kyrgyzstan (6) Indonesia (6) Panama (6) England (6) Kazakhstan (5) Argentina (4) Belgium (4) Canada (4) Saudi Arabia (4) Lithuania (4) Hong Kong (3) Romania (3) Uzbekistan (3) Israel (3) Ecuador (3) Finland (2) Moldova (2) Turkmenistan (2) United Arab Emirates (2) Sweden (2) Taiwan (2) Bulgaria (2) Nicaragua (2) Honduras (2) Azerbaijan (1) Ghana (1) Germany (1) France (1) Estonia (1) Cambodia (1) Czech Republic (1) Georgia (1) Singapore (1) Mexico (1) Japan (1) Hungary (1) Cyprus (1) Uganda (1) Australia (1) Netherlands (1) South Korea (1) Greece (1) Bolivia (1) test (1) Norway (1) Poland (1) Malaysia (1) Kenya (1) Italy (1) Spain (1)

Singles Exchange