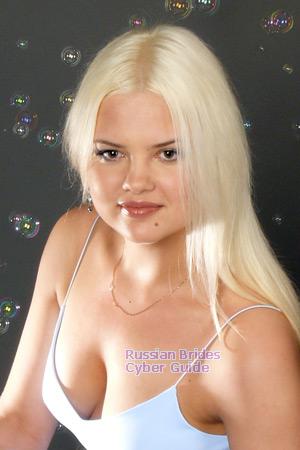 92408
Olga
Russia
City: Nizhniy Novgorod
Age: 30
Birth Date: 6/5/1983
Weight: 141lb, 64kg
Height: 5'7", 170cm
Measurements: 37-27-39
Measurements cm: 95-68-98
Eye Color: Green
Hair Color: Blonde
Marital Status: Single
Children: 0
Religion: Christian (Orthodox)
Smoker: N
Drinker: S
Education: Higher
Company: Auto
Job Title: Engineer
Sports: Volleyball
Hobbies: Photography, dances, computer


Self Description: I find myself rather emotional and there is much love inside of me. I am sincere and kind-hearted, I am not the person to hide my feelings, but I can keep secrets of others as I am a good friend. I am sociable, I have lots of acquaintances and I also have good friends.

Comments: I would like to meet a kind, decent man to share my life with. I don't have any image of him, or any criteria, it is all very individual. I would like him to be himself and if we are really the ones for each other all the rest doesn't really matter... Up to 45 years of age.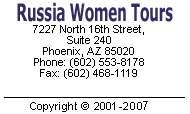 Women from other countries:
Ukraine (11749) Philippines (10068) China (3798) Colombia (2980) Russia (2421) Peru (1351) Costa Rica (827) Thailand (710) Dominican Republic (478) Belarus (239) Brazil (137) Latvia (13) USA (7) Kyrgyzstan (6) Indonesia (6) Panama (6) England (6) Kazakhstan (5) Argentina (4) Belgium (4) Canada (4) Saudi Arabia (4) Lithuania (4) Hong Kong (3) Romania (3) Uzbekistan (3) Israel (3) Ecuador (3) Finland (2) Moldova (2) Turkmenistan (2) United Arab Emirates (2) Sweden (2) Taiwan (2) Bulgaria (2) Nicaragua (2) Honduras (2) Azerbaijan (1) Ghana (1) Germany (1) France (1) Estonia (1) Cambodia (1) Czech Republic (1) Georgia (1) Singapore (1) Mexico (1) Japan (1) Hungary (1) Cyprus (1) Uganda (1) Australia (1) Netherlands (1) South Korea (1) Greece (1) Bolivia (1) test (1) Norway (1) Poland (1) Malaysia (1) Kenya (1) Italy (1) Spain (1)

Singles Exchange