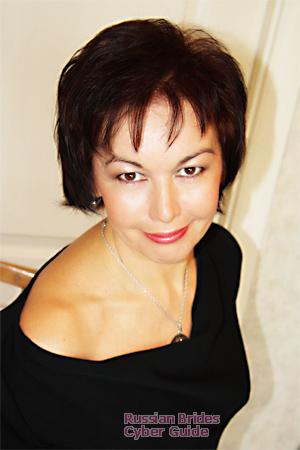 92072
Aida
Russia
City: Kazan
Age: 50
Birth Date: 12/6/1962
Weight: 130lb, 59kg
Height: 5'5", 165cm
Eye Color: Brown
Hair Color: Black
Marital Status: Divorced
Children: 2 - boy, 24; girl, 22
Religion: Christian
Smoker: N
Drinker: S
Education: University
Company:
Job Title: Advisor
Sports: skiing
Hobbies: traveling, Yoga


Self Description: Chic, self-sufficient woman, dreaming to find a good life partner. Kind, clever, understanding, caring, supportive, sincere, good listener, wonderful companion in everything, passionate, devoted to my close ones.

Comments: I am searching for a man who knows what he wants and who can become a reliable life partner for me for the rest of life.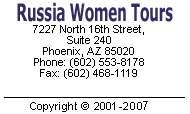 Women from other countries:
Ukraine (11749) Philippines (10068) China (3798) Colombia (2980) Russia (2421) Peru (1351) Costa Rica (827) Thailand (710) Dominican Republic (478) Belarus (239) Brazil (137) Latvia (13) USA (7) Kyrgyzstan (6) Indonesia (6) Panama (6) England (6) Kazakhstan (5) Argentina (4) Belgium (4) Canada (4) Saudi Arabia (4) Lithuania (4) Hong Kong (3) Romania (3) Uzbekistan (3) Israel (3) Ecuador (3) Finland (2) Moldova (2) Turkmenistan (2) United Arab Emirates (2) Sweden (2) Taiwan (2) Bulgaria (2) Nicaragua (2) Honduras (2) Azerbaijan (1) Ghana (1) Germany (1) France (1) Estonia (1) Cambodia (1) Czech Republic (1) Georgia (1) Singapore (1) Mexico (1) Japan (1) Hungary (1) Cyprus (1) Uganda (1) Australia (1) Netherlands (1) South Korea (1) Greece (1) Bolivia (1) test (1) Norway (1) Poland (1) Malaysia (1) Kenya (1) Italy (1) Spain (1)

Singles Exchange