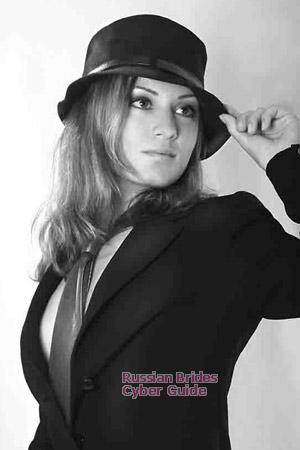 90023
Tatyana
Russia
City: Rostov-na-Donu
Age: 30
Birth Date: 9/19/1982
Weight: 112lb, 51kg
Height: 5'3", 160cm
Measurements: 35-24-34
Measurements cm: 88-60-86
Eye Color: Hazel
Hair Color: Brown
Marital Status: Single
Children: 0
Religion: Christian (Orthodox)
Smoker: N
Drinker: N
Education: University
Company: Commercial firm
Job Title: Manager
Years Worked: 2
Sports: Swimming
Hobbies: Traveling, nature, reading


Self Description: I am open and tender person with good sense of humor. I dream about great love. I am active and romantic person. I can also speak excellent English.

Comments: I would like to meet nice, tender, open, educated person. Up to 45 years of age.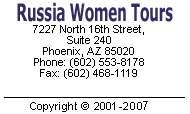 Women from other countries:
Ukraine (11749) Philippines (10068) China (3798) Colombia (2980) Russia (2421) Peru (1351) Costa Rica (827) Thailand (710) Dominican Republic (478) Belarus (239) Brazil (137) Latvia (13) USA (7) Kyrgyzstan (6) Indonesia (6) Panama (6) England (6) Kazakhstan (5) Argentina (4) Belgium (4) Canada (4) Saudi Arabia (4) Lithuania (4) Hong Kong (3) Romania (3) Uzbekistan (3) Israel (3) Ecuador (3) Finland (2) Moldova (2) Turkmenistan (2) United Arab Emirates (2) Sweden (2) Taiwan (2) Bulgaria (2) Nicaragua (2) Honduras (2) Azerbaijan (1) Ghana (1) Germany (1) France (1) Estonia (1) Cambodia (1) Czech Republic (1) Georgia (1) Singapore (1) Mexico (1) Japan (1) Hungary (1) Cyprus (1) Uganda (1) Australia (1) Netherlands (1) South Korea (1) Greece (1) Bolivia (1) test (1) Norway (1) Poland (1) Malaysia (1) Kenya (1) Italy (1) Spain (1)

Singles Exchange