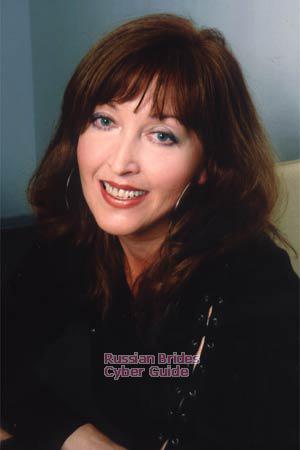 74710
Nadezhda
Russia
City: Saint Petersburg
Age: 50
Birth Date: 1/13/1963
Weight: 143lb, 65kg
Height: 5'8", 173cm
Eye Color: Green
Hair Color: Chestnut
Marital Status: Single
Children: 1 - Girl, 17 y.o.
Religion: Orthodox
Smoker: N
Drinker: S
Education: Higher
Company: Publishing house
Job Title: Manager
Sports: Swimming
Hobbies: Art, music,reading


Self Description: I am an honest, lively and kind lady. I want to create a harmony in the family. I speak poor English.

Comments: I am looking for a smart, kind, handsome and cheerful man.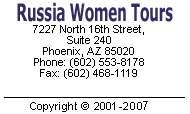 Women from other countries:
Ukraine (11749) Philippines (10068) China (3798) Colombia (2980) Russia (2421) Peru (1351) Costa Rica (827) Thailand (710) Dominican Republic (478) Belarus (239) Brazil (137) Latvia (13) USA (7) Kyrgyzstan (6) Indonesia (6) Panama (6) England (6) Kazakhstan (5) Argentina (4) Belgium (4) Canada (4) Saudi Arabia (4) Lithuania (4) Hong Kong (3) Romania (3) Uzbekistan (3) Israel (3) Ecuador (3) Finland (2) Moldova (2) Turkmenistan (2) United Arab Emirates (2) Sweden (2) Taiwan (2) Bulgaria (2) Nicaragua (2) Honduras (2) Azerbaijan (1) Ghana (1) Germany (1) France (1) Estonia (1) Cambodia (1) Czech Republic (1) Georgia (1) Singapore (1) Mexico (1) Japan (1) Hungary (1) Cyprus (1) Uganda (1) Australia (1) Netherlands (1) South Korea (1) Greece (1) Bolivia (1) test (1) Norway (1) Poland (1) Malaysia (1) Kenya (1) Italy (1) Spain (1)

Singles Exchange