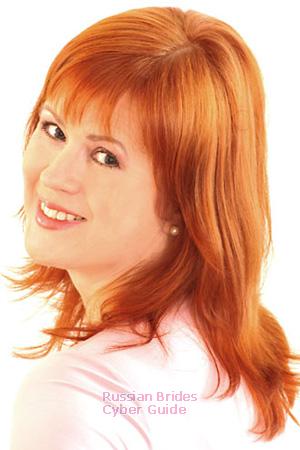 73406
Svetlana
Russia
City: Zarechny
Age: 51
Birth Date: 2/12/1962
Weight: 143lb, 65kg
Height: 5'3", 160cm
Measurements: 36-28-40
Measurements cm: 91-71-102
Eye Color: Gray
Hair Color: Brown
Marital Status: Divorced
Children: 2 - boy, 22; girl, 19
Religion: Christian
Smoker: N
Drinker: N
Education: University
Company: Self-employed
Job Title: Self-employed
Years Worked: 15
Sports: I like jogging in the forest and playing tennis.
Hobbies: Animals, nature, walking


Self Description: I am calm, sociable and cheerful. I like traveling and enjoy being in noisy companies. I love dogs and cats. And I adore journeys to the seashore. I am an eternally tender woman and I am willing to share my tenderness with someone very special!

Comments: I am looking for a kind, helpful, cheerful man with a sporty body, who neither drinks alcohol nor smokes. I prefer businessmen, successful gentlemen. I would like him to love animals. Age and appearance do not matter much to me. His soul and inner world are on the first place. Up to 70 years of age.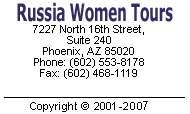 Women from other countries:
Ukraine (11749) Philippines (10068) China (3798) Colombia (2980) Russia (2421) Peru (1351) Costa Rica (827) Thailand (710) Dominican Republic (478) Belarus (239) Brazil (137) Latvia (13) USA (7) Kyrgyzstan (6) Indonesia (6) Panama (6) England (6) Kazakhstan (5) Argentina (4) Belgium (4) Canada (4) Saudi Arabia (4) Lithuania (4) Hong Kong (3) Romania (3) Uzbekistan (3) Israel (3) Ecuador (3) Finland (2) Moldova (2) Turkmenistan (2) United Arab Emirates (2) Sweden (2) Taiwan (2) Bulgaria (2) Nicaragua (2) Honduras (2) Azerbaijan (1) Ghana (1) Germany (1) France (1) Estonia (1) Cambodia (1) Czech Republic (1) Georgia (1) Singapore (1) Mexico (1) Japan (1) Hungary (1) Cyprus (1) Uganda (1) Australia (1) Netherlands (1) South Korea (1) Greece (1) Bolivia (1) test (1) Norway (1) Poland (1) Malaysia (1) Kenya (1) Italy (1) Spain (1)

Singles Exchange