66722
Elena
Russia
City: Aksay
Age: 52
Birth Date: 10/14/1960
Weight: 125lb, 57kg
Height: 5'5", 165cm
Eye Color: Hazel
Hair Color: Blonde
Marital Status: Divorced
Children: 1 - girl, 13
Religion: Christian
Smoker: N
Drinker: S
Education: Madical University
Company: Sanitary-Epidemic Service
Job Title: Sanitary Inspector
Years Worked: 5
Sports:
Hobbies: Reading, music, walking, travelling


Self Description: I am sociable, tender and loving woman. I am interesting and communication and a good listener. I enjoy creating a warm atmosphere wherever I am and I hope to meet a man who will appreciate me.

Comments: I hope to meet an open-minded, intelligent and generous from heart man.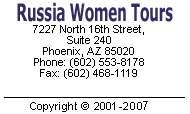 Women from other countries:
Ukraine (11749) Philippines (10068) China (3798) Colombia (2980) Russia (2421) Peru (1351) Costa Rica (827) Thailand (710) Dominican Republic (478) Belarus (239) Brazil (137) Latvia (13) USA (7) Kyrgyzstan (6) Indonesia (6) Panama (6) England (6) Kazakhstan (5) Argentina (4) Belgium (4) Canada (4) Saudi Arabia (4) Lithuania (4) Hong Kong (3) Romania (3) Uzbekistan (3) Israel (3) Ecuador (3) Finland (2) Moldova (2) Turkmenistan (2) United Arab Emirates (2) Sweden (2) Taiwan (2) Bulgaria (2) Nicaragua (2) Honduras (2) Azerbaijan (1) Ghana (1) Germany (1) France (1) Estonia (1) Cambodia (1) Czech Republic (1) Georgia (1) Singapore (1) Mexico (1) Japan (1) Hungary (1) Cyprus (1) Uganda (1) Australia (1) Netherlands (1) South Korea (1) Greece (1) Bolivia (1) test (1) Norway (1) Poland (1) Malaysia (1) Kenya (1) Italy (1) Spain (1)

Singles Exchange