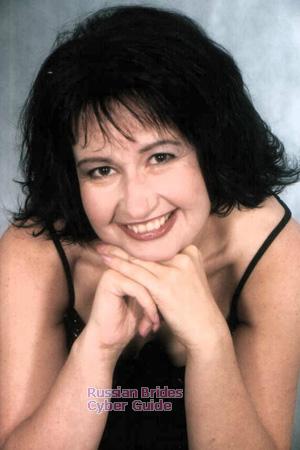 60991
Svetlana
Russia
City: Omsk
Age: 51
Birth Date: 2/6/1962
Weight: 128lb, 58kg
Height: 5'5", 165cm
Measurements: 35-26-37
Measurements cm: 90-67-94
Eye Color: Hazel
Hair Color: Black
Marital Status: Divorced
Religion: Christian
Smoker: N
Drinker: S
Education: University
Company: Court
Job Title: Employee
Years Worked: 20
Sports: Swimming
Hobbies: Reading, music, theatre, exhibitions, traveling


Self Description: I am a sincere, gentle, and caring person. I put family in first place in life. For my whole life I can only count on myself, but Iíve always been missing someoneís care and attention, someone who I could love and always be with. I speak good English.

Comments: I am looking for a friend, a partner for a life. It is very important for everyone to find their second half. We can have wonderful parents, successful jobs, great friends and still be unhappy, because it is difficult to be absolutely happy if you are alone. We all want to be loved and cared. I value an inner world most of all. It is important for me that we are soul mates. I value in men such qualities as faithfulness, honesty, intelligence, kindness, generosity, and devotion.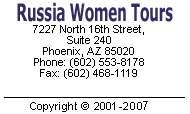 Women from other countries:
Ukraine (11749) Philippines (10068) China (3798) Colombia (2980) Russia (2421) Peru (1351) Costa Rica (827) Thailand (710) Dominican Republic (478) Belarus (239) Brazil (137) Latvia (13) USA (7) Kyrgyzstan (6) Indonesia (6) Panama (6) England (6) Kazakhstan (5) Argentina (4) Belgium (4) Canada (4) Saudi Arabia (4) Lithuania (4) Hong Kong (3) Romania (3) Uzbekistan (3) Israel (3) Ecuador (3) Finland (2) Moldova (2) Turkmenistan (2) United Arab Emirates (2) Sweden (2) Taiwan (2) Bulgaria (2) Nicaragua (2) Honduras (2) Azerbaijan (1) Ghana (1) Germany (1) France (1) Estonia (1) Cambodia (1) Czech Republic (1) Georgia (1) Singapore (1) Mexico (1) Japan (1) Hungary (1) Cyprus (1) Uganda (1) Australia (1) Netherlands (1) South Korea (1) Greece (1) Bolivia (1) test (1) Norway (1) Poland (1) Malaysia (1) Kenya (1) Italy (1) Spain (1)

Singles Exchange