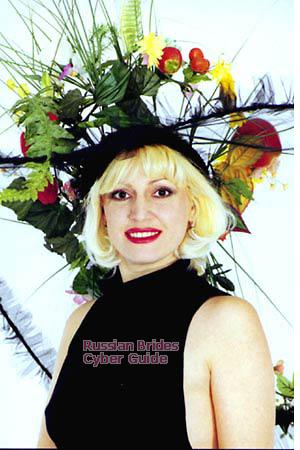 57497
Irina
Russia
City: Penza
Age: 50
Birth Date: 9/9/1962
Weight: 128lb, 58kg
Height: 5'3", 160cm
Measurements: 35-26-37
Measurements cm: 89-66-94
Eye Color: Hazel
Hair Color: Blonde
Marital Status: Divorced
Children: 1 - Son, 17 y.o.
Pets: 0
Religion: Christian
Smoker: N
Drinker: S
Education: University
Company: Small busines
Job Title: Master of ceremonies
Years Worked: 15
Sports: Swimming, Aerobics
Hobbies: Art, Traveling, Driving, Reading.


Self Description: I am very optimistic, active, sociable, friendly, purposeful, tactful, caring young lady. I believe in faithful feelings. I have high family values.

Comments: I would like to get acquainted with a strong, interesting, well-to-do man for serious relationships and possible marriage.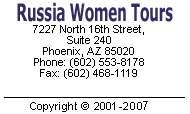 Women from other countries:
Ukraine (11749) Philippines (10068) China (3798) Colombia (2980) Russia (2421) Peru (1351) Costa Rica (827) Thailand (710) Dominican Republic (478) Belarus (239) Brazil (137) Latvia (13) USA (7) Kyrgyzstan (6) Indonesia (6) Panama (6) England (6) Kazakhstan (5) Argentina (4) Belgium (4) Canada (4) Saudi Arabia (4) Lithuania (4) Hong Kong (3) Romania (3) Uzbekistan (3) Israel (3) Ecuador (3) Finland (2) Moldova (2) Turkmenistan (2) United Arab Emirates (2) Sweden (2) Taiwan (2) Bulgaria (2) Nicaragua (2) Honduras (2) Azerbaijan (1) Ghana (1) Germany (1) France (1) Estonia (1) Cambodia (1) Czech Republic (1) Georgia (1) Singapore (1) Mexico (1) Japan (1) Hungary (1) Cyprus (1) Uganda (1) Australia (1) Netherlands (1) South Korea (1) Greece (1) Bolivia (1) test (1) Norway (1) Poland (1) Malaysia (1) Kenya (1) Italy (1) Spain (1)

Singles Exchange