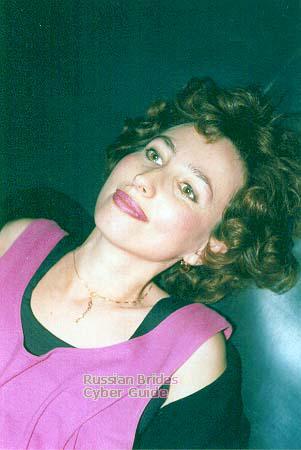 57181
Tatiana
Russia
City: Irkutsk
Age: 51
Birth Date: 9/19/1961
Weight: 123lb, 56kg
Height: 5'4", 163cm
Measurements: 38-28-39
Measurements cm: 96-70-100
Eye Color: Green-brown
Hair Color: Chestnut
Marital Status: Widowed
Children: 1 - Boy, 14y.o.
Religion: Christian
Smoker: N
Drinker: N
Education: Higher
Company: School
Job Title: Teacher
Years Worked: 10
Hobbies: Astrology, reading, tourism.


Self Description: I am loving the life, the home comfort, with open mind and a lot of interests. I am tender, disinterested and sociable. I hate rudenen, lie and hypocrisy. I like children, so if you have any, it is not to be ofs tacle: I will try to become the careful mother for them.

Comments: He is handsome generous man who would harrow the life but not be tired of it, with the sense of humour, understandable and educated, to whome. I could treest not only my son.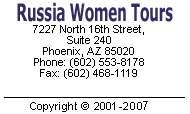 Women from other countries:
Ukraine (11749) Philippines (10068) China (3798) Colombia (2980) Russia (2421) Peru (1351) Costa Rica (827) Thailand (710) Dominican Republic (478) Belarus (239) Brazil (137) Latvia (13) USA (7) Kyrgyzstan (6) Indonesia (6) Panama (6) England (6) Kazakhstan (5) Argentina (4) Belgium (4) Canada (4) Saudi Arabia (4) Lithuania (4) Hong Kong (3) Romania (3) Uzbekistan (3) Israel (3) Ecuador (3) Finland (2) Moldova (2) Turkmenistan (2) United Arab Emirates (2) Sweden (2) Taiwan (2) Bulgaria (2) Nicaragua (2) Honduras (2) Azerbaijan (1) Ghana (1) Germany (1) France (1) Estonia (1) Cambodia (1) Czech Republic (1) Georgia (1) Singapore (1) Mexico (1) Japan (1) Hungary (1) Cyprus (1) Uganda (1) Australia (1) Netherlands (1) South Korea (1) Greece (1) Bolivia (1) test (1) Norway (1) Poland (1) Malaysia (1) Kenya (1) Italy (1) Spain (1)

Singles Exchange