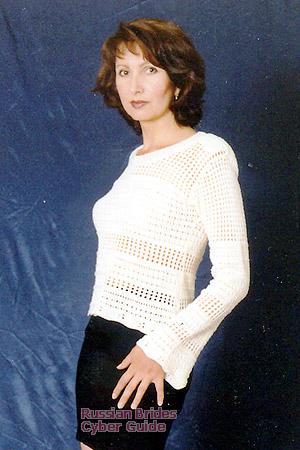 55869
Irina
Russia
City: Perm
Age: 51
Birth Date: 3/14/1962
Weight: 130lb, 59kg
Height: 5'8", 173cm
Measurements: 35-26-38
Measurements cm: 88-67-96
Eye Color: Brown
Hair Color: Dark
Marital Status: Divorced
Children: 1 - Boy, 17 y.o
Religion: Orthodox
Smoker: N
Drinker: S
Education: Higher
Company: German
Job Title: Bookkeeper
Years Worked: 20
Sports: Aerobic
Hobbies: Sauna, reading, learning languages, communicating with friends.


Self Description: I am a tender, sincere, optimistic, well-balanced and sensitive lady. I am hard-working and serious, but not-boring serious. I am happy person, but I need my beloved.

Comments: I am looking for a well-balanced, intelligent man, who values family and love.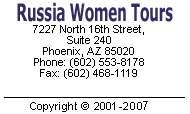 Women from other countries:
Ukraine (11749) Philippines (10068) China (3798) Colombia (2980) Russia (2421) Peru (1351) Costa Rica (827) Thailand (710) Dominican Republic (478) Belarus (239) Brazil (137) Latvia (13) USA (7) Kyrgyzstan (6) Indonesia (6) Panama (6) England (6) Kazakhstan (5) Argentina (4) Belgium (4) Canada (4) Saudi Arabia (4) Lithuania (4) Hong Kong (3) Romania (3) Uzbekistan (3) Israel (3) Ecuador (3) Finland (2) Moldova (2) Turkmenistan (2) United Arab Emirates (2) Sweden (2) Taiwan (2) Bulgaria (2) Nicaragua (2) Honduras (2) Azerbaijan (1) Ghana (1) Germany (1) France (1) Estonia (1) Cambodia (1) Czech Republic (1) Georgia (1) Singapore (1) Mexico (1) Japan (1) Hungary (1) Cyprus (1) Uganda (1) Australia (1) Netherlands (1) South Korea (1) Greece (1) Bolivia (1) test (1) Norway (1) Poland (1) Malaysia (1) Kenya (1) Italy (1) Spain (1)

Singles Exchange