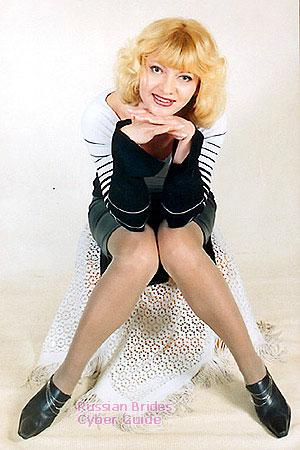 52835
Elena
Russia
City: Nizhniy Novgorod
Age: 50
Birth Date: 6/20/1963
Weight: 119lb, 54kg
Height: 5'3", 160cm
Eye Color: blue
Hair Color: blond
Marital Status: divorced
Children: 1 - boy, 20 y.o.
Religion: russian orthodox
Smoker: N
Drinker: S
Education: University
Company: self employed
Job Title: director
Years Worked: 15
Sports: aerobics
Hobbies: jim, reading. I lile cooking and do it very well


Self Description: I am cheerful, temperamental and easy-going person. I have so love, tenderness and care, which I dream to give my future husband. I believe that age is unimportant for happiness. I want to be happy and I be it.

Comments: I am looking a man for a long happy life together.I hope he will be kind and understanding.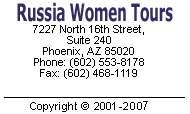 Women from other countries:
Ukraine (11749) Philippines (10068) China (3798) Colombia (2980) Russia (2421) Peru (1351) Costa Rica (827) Thailand (710) Dominican Republic (478) Belarus (239) Brazil (137) Latvia (13) USA (7) Kyrgyzstan (6) Indonesia (6) Panama (6) England (6) Kazakhstan (5) Argentina (4) Belgium (4) Canada (4) Saudi Arabia (4) Lithuania (4) Hong Kong (3) Romania (3) Uzbekistan (3) Israel (3) Ecuador (3) Finland (2) Moldova (2) Turkmenistan (2) United Arab Emirates (2) Sweden (2) Taiwan (2) Bulgaria (2) Nicaragua (2) Honduras (2) Azerbaijan (1) Ghana (1) Germany (1) France (1) Estonia (1) Cambodia (1) Czech Republic (1) Georgia (1) Singapore (1) Mexico (1) Japan (1) Hungary (1) Cyprus (1) Uganda (1) Australia (1) Netherlands (1) South Korea (1) Greece (1) Bolivia (1) test (1) Norway (1) Poland (1) Malaysia (1) Kenya (1) Italy (1) Spain (1)

Singles Exchange