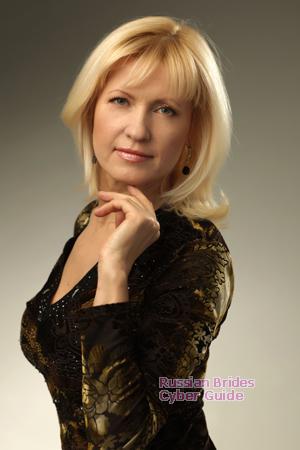 121102
Svetlana
Russia
City: Krasnodar
Age: 50
Birth Date: 5/18/1963
Weight: 108lb, 49kg
Height: 5'3", 160cm
Measurements: 36-26-36
Measurements cm: 92-66-92
Eye Color: Blue
Hair Color: Blonde
Marital Status: Divorced
Children: 1 - boy, 25
Religion: Christian
Smoker: N
Drinker: N
Education: University
Company: Hotel
Job Title: Manager
Years Worked: 10
Sports: Fitness
Hobbies: Latin dancing, travelling, needlework, cars, nature


Self Description: I am honest, kind, intelligent, loyal, funny, sociable person. I am good looking, elegant, family-oriented woman. I like to smile and laugh, to enjoy trying new things. I take pride in my appearance, physically fit, fun to be with.

Comments: I want to meet a good, intelligent, sincere, loving and kind man for marriage from West Europe.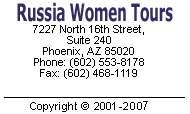 Women from other countries:
Ukraine (11749) Philippines (10068) China (3798) Colombia (2980) Russia (2421) Peru (1351) Costa Rica (827) Thailand (710) Dominican Republic (478) Belarus (239) Brazil (137) Latvia (13) USA (7) Kyrgyzstan (6) Indonesia (6) Panama (6) England (6) Kazakhstan (5) Argentina (4) Belgium (4) Canada (4) Saudi Arabia (4) Lithuania (4) Hong Kong (3) Romania (3) Uzbekistan (3) Israel (3) Ecuador (3) Finland (2) Moldova (2) Turkmenistan (2) United Arab Emirates (2) Sweden (2) Taiwan (2) Bulgaria (2) Nicaragua (2) Honduras (2) Azerbaijan (1) Ghana (1) Germany (1) France (1) Estonia (1) Cambodia (1) Czech Republic (1) Georgia (1) Singapore (1) Mexico (1) Japan (1) Hungary (1) Cyprus (1) Uganda (1) Australia (1) Netherlands (1) South Korea (1) Greece (1) Bolivia (1) test (1) Norway (1) Poland (1) Malaysia (1) Kenya (1) Italy (1) Spain (1)

Singles Exchange