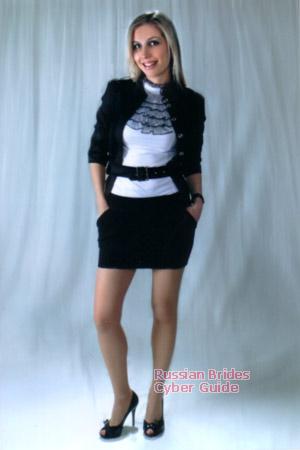 116289
Olga
Russia
City: Rostov-na-Donu
Age: 30
Birth Date: 6/24/1983
Weight: 121lb, 55kg
Height: 5'7", 170cm
Measurements: 37-25-39
Measurements cm: 93-63-98
Eye Color: Blue
Hair Color: Blonde
Marital Status: Single
Children: 0
Religion: Christian (Orthodox)
Smoker: N
Drinker: N
Education: University
Company: Ship Company
Job Title: Economist
Years Worked: 4
Sports: Fitness, gym
Hobbies: Traveling, reading, music


Self Description: I am great romantic in my soul. I dream about strong family with children. I want to love and be loved. I dream to take care about my special person. By my nature I am open, tender, loving and caring.

Comments: I dream to meet real life. I dream to meet friendly, honesty and warm person.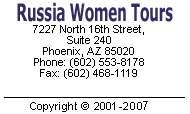 Women from other countries:
Ukraine (11749) Philippines (10068) China (3798) Colombia (2980) Russia (2421) Peru (1351) Costa Rica (827) Thailand (710) Dominican Republic (478) Belarus (239) Brazil (137) Latvia (13) USA (7) Kyrgyzstan (6) Indonesia (6) Panama (6) England (6) Kazakhstan (5) Argentina (4) Belgium (4) Canada (4) Saudi Arabia (4) Lithuania (4) Hong Kong (3) Romania (3) Uzbekistan (3) Israel (3) Ecuador (3) Finland (2) Moldova (2) Turkmenistan (2) United Arab Emirates (2) Sweden (2) Taiwan (2) Bulgaria (2) Nicaragua (2) Honduras (2) Azerbaijan (1) Ghana (1) Germany (1) France (1) Estonia (1) Cambodia (1) Czech Republic (1) Georgia (1) Singapore (1) Mexico (1) Japan (1) Hungary (1) Cyprus (1) Uganda (1) Australia (1) Netherlands (1) South Korea (1) Greece (1) Bolivia (1) test (1) Norway (1) Poland (1) Malaysia (1) Kenya (1) Italy (1) Spain (1)

Singles Exchange