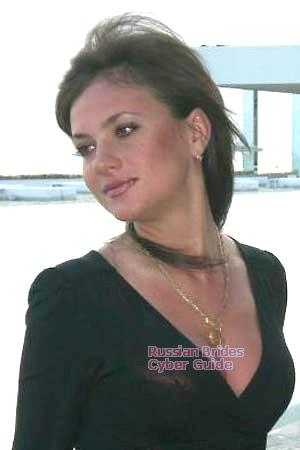 111254
Ludmila
Russia
City: Tula
Age: 30
Birth Date: 9/8/1982
Weight: 119lb, 54kg
Height: 5'7", 170cm
Eye Color: Brown
Hair Color: Brown
Marital Status: Single
Children: 0
Religion: Christian (Orthodox)
Smoker: N
Drinker: N
Education: Higher
Company: Travel Agency
Job Title: Tour Manager
Years Worked: 5
Sports: Swimming, ice skating
Hobbies: Dancing, travelling


Self Description: Who I am? That's difficult to describe my personality in a few words. I am cute and smart, jolly and life loving, kind and honest, sometimes calm, sometimes very naughty. I like being different in everything. As I work in a tourism industry, I travel often and a lot, and I do enjoy it very much.

Comments: I am looking for my man, my soulmate who would like to escape from the monotony of life together with me so that we can make each other happy forever.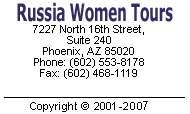 Women from other countries:
Ukraine (11749) Philippines (10068) China (3798) Colombia (2980) Russia (2421) Peru (1351) Costa Rica (827) Thailand (710) Dominican Republic (478) Belarus (239) Brazil (137) Latvia (13) USA (7) Kyrgyzstan (6) Indonesia (6) Panama (6) England (6) Kazakhstan (5) Argentina (4) Belgium (4) Canada (4) Saudi Arabia (4) Lithuania (4) Hong Kong (3) Romania (3) Uzbekistan (3) Israel (3) Ecuador (3) Finland (2) Moldova (2) Turkmenistan (2) United Arab Emirates (2) Sweden (2) Taiwan (2) Bulgaria (2) Nicaragua (2) Honduras (2) Azerbaijan (1) Ghana (1) Germany (1) France (1) Estonia (1) Cambodia (1) Czech Republic (1) Georgia (1) Singapore (1) Mexico (1) Japan (1) Hungary (1) Cyprus (1) Uganda (1) Australia (1) Netherlands (1) South Korea (1) Greece (1) Bolivia (1) test (1) Norway (1) Poland (1) Malaysia (1) Kenya (1) Italy (1) Spain (1)

Singles Exchange